Testimonials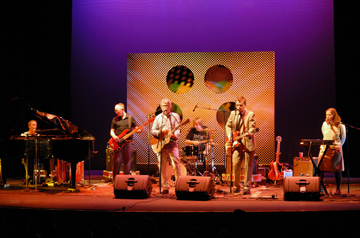 "Paddy's the best! Keys, flute, string arrangements, vocals—he's done it all for the Rodney Graham Band."
Rodney Graham
"I had the pleasure of working with Paddy Ryan and Big P Productions on audio projects delivered as cell phone tours and podcasts for clients such as Industry Canada, The Department of Canadian Heritage, and the University of British Columbia Alumni Association. Whatever was needed, Paddy made it happen. His skills as an engineer, producer, and all-around problem solver made the process gratifying and enjoyable."
Leora Kornfeld
Ubiquity Interactive
"Paddy's contributions took my songs to a whole new level. He brings beauty, originality, virtuosity, and technical know-how to all of his musical endeavours.  I was immensely pleased with his timely, professional service and I look forward to hiring him again."
Sara Lapsley
"I have worked with Paddy Ryan and Big P for over 20 years on international art projects from "Self-Winding" (Edge 88 International Art Biennial, London, 1988) to "Hungry Ghosts" (Venice Biennale, 2003). He has worked with me as a Production Manager and Technician on numerous occasions, always with the same reliable, resourceful approach to a project. In addition, his musical compositions have blended perfectly with the visual imagery of the projects, particularly with the score for "Hungry Ghosts" where the soundtrack virtually frames the visuals. I can hardly wait to work with him again! This guy is good."
Elspeth Sage,
Curator
On Edge Productions (Vancouver)
"Paddy Ryan is ridiculously creative.  The thing I like most about working with him is that I can email him a song and it comes back with amazing musical ideas on it.  And the ideas are fully realized with perfect sound quality.  He has great taste and can play so many different styles.  I am always ecstatic with what Paddy plays on my stuff."
Todd Fancey
"I have had the great pleasure of working with Paddy Ryan on many projects over the last 10 years.
In each instance he immediately got what I was looking for and then went ahead and exceeded my expectations.
In addition to his creative brilliance, Paddy is a solid technologist and reliable producer capable of delivering whatever file format or mix you may need in an ever changing and always challenging production world."
Ryan Mullins
President/Creative Director
Big Picture Digital Productions